6.34 Acres in Yemassee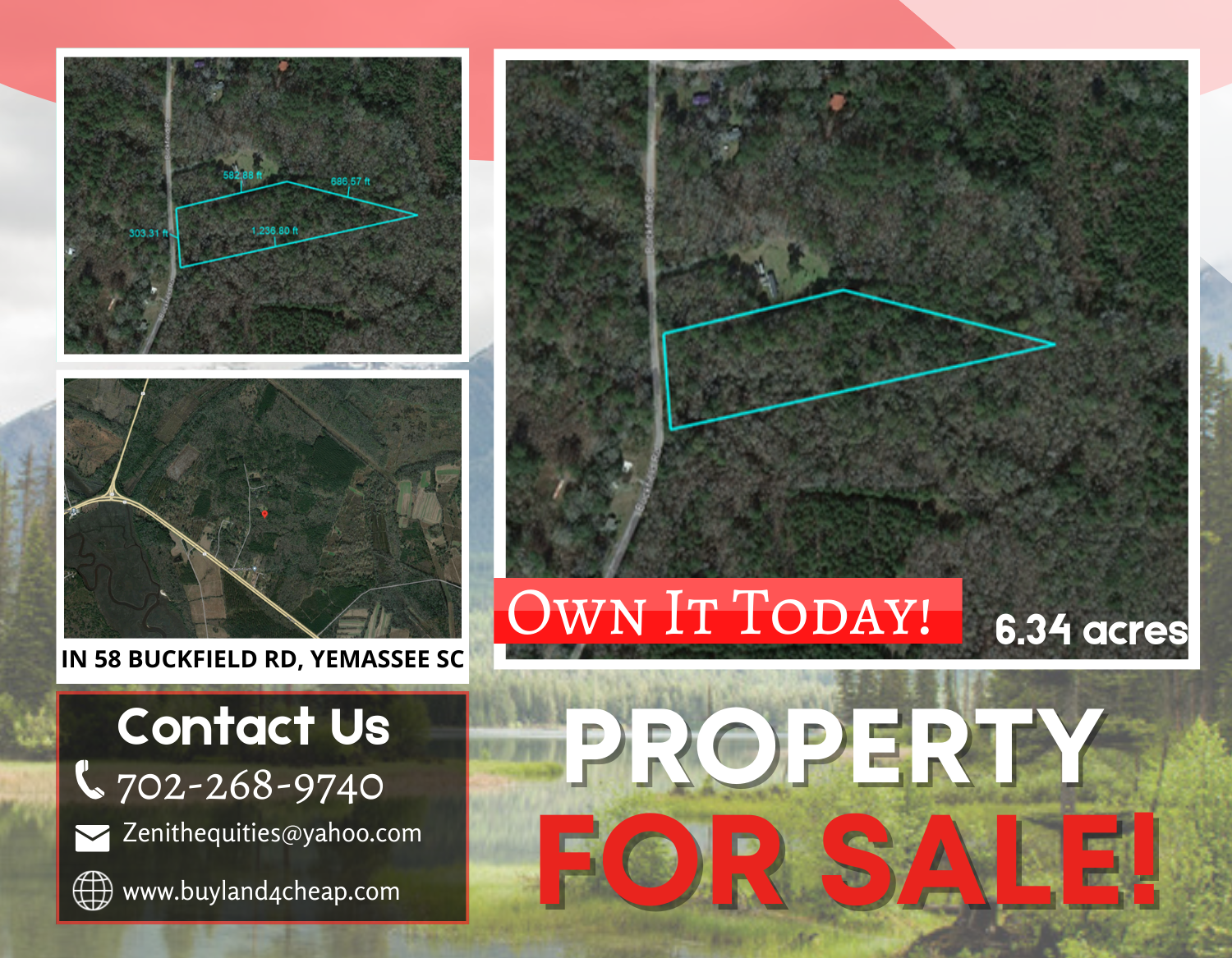 Major price Drop! Must sell
6.34 acre buildable beauty in Yemessee, Beaufort County, South Carolina at 44% of market
Wholesale Price: $29,900
Looking for a builder to partner with or to step in and purchase
Beaufort is a historical county that has maintained its antebellum architecture and small town atmosphere. Many famous movies have been filmed here including Forrest Gump, The Prince of Tides, and The Big Chill. The county is one of the best places to live in South Carolina where many young professionals and retirees live.
Yemassee is a small Low country town in Beaufort county and is near the borders of Colleton and Jasper counties. As part of Beaufort county, this small town is also rich in local history. Yemassee is known for some of its popular attractions such as Auldbrass Plantation, Old Sheldon Church Ruins, Carolina Cider Company, Frampton Plantation House, and Lucky Duck Distillery.
The property has no flood zone issues as it is mostly zone X
Clearing will need to be done as well as a percolation test near the rear of the lot next to the existing cleared lot and house next door
Survey available upon request
Call us now
702-268-9740
Pricing Details:
Cash Price: $29,900
Property Details:
Parcel Number: R700 012 000 0054 0000
County: Beaufort County
State: SC
Parcel Size: 6.34 acres
City: Yemassee
Zip Code: 29945
Center GPS Coordinates:
32.639215, -80.837576
Corner GPS Coordinates:
32.639316, -80.834970
32.638570, -80.838905
32.639399, -80.838978
32.639763, -80.837107
Legal Description: Parcel E Por Of Deveaux Hill Plant Pb50 P178
Elevation: 16.4 ft
Property Access: Paved
Recently sold nearby comparable properties:
9 Buckfield Rd, Yemassee, SC 29945
7.5 Acres
Sold on 03/30/2023 for $100,000
https://www.zillow.com/homedetails/9-Buckfield-Rd-Yemassee-SC-29945/68826307_zpid/
*now listed for $138,000
**On the same street
0 Hickory Hill Rd, Green Pond, SC 29446
6.7 Acres
Sold for $110,000 on 07/20/23
https://www.zillow.com/homedetails/0-Hickory-Hill-Rd-Green-Pond-SC-29446/2090263313_zpid/
7594 Hendersonville Hwy, Yemassee, SC 29945
5 Acres
Sold for $100,000 on 06/08/23
https://www.zillow.com/homedetails/7594-Hendersonville-Hwy-Yemassee-SC-29945/2057645137_zpid/
Twickenham Rd, Yemassee, SC 29945
8.66 acres
Sold for $89,900 on 06/19/23
https://www.zillow.com/homedetails/Twickenham-Rd-Yemassee-SC-29945/316683126_zpid/
Terry Road
10 acres
Sold for $100,000 on 05/17/23
https://www.realtor.com/realestateandhomes-detail/Terry-Rd_Yemassee_SC_29945_M94382-06594
83 Gray Rd, Yemassee, SC 29945 (outlier comp)
8.43 acres
Sold for $30,000 on 09/21/23
James 702-268-9740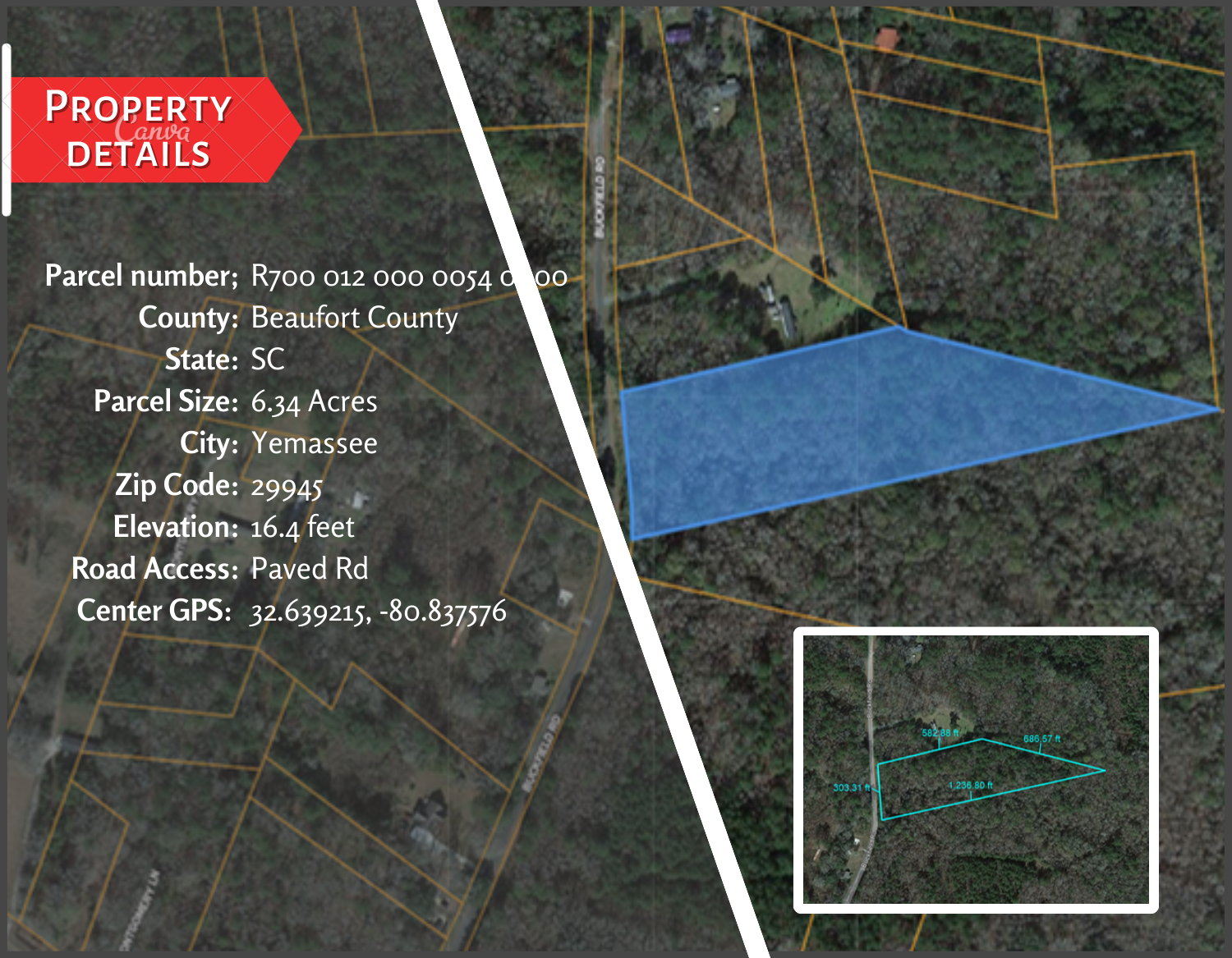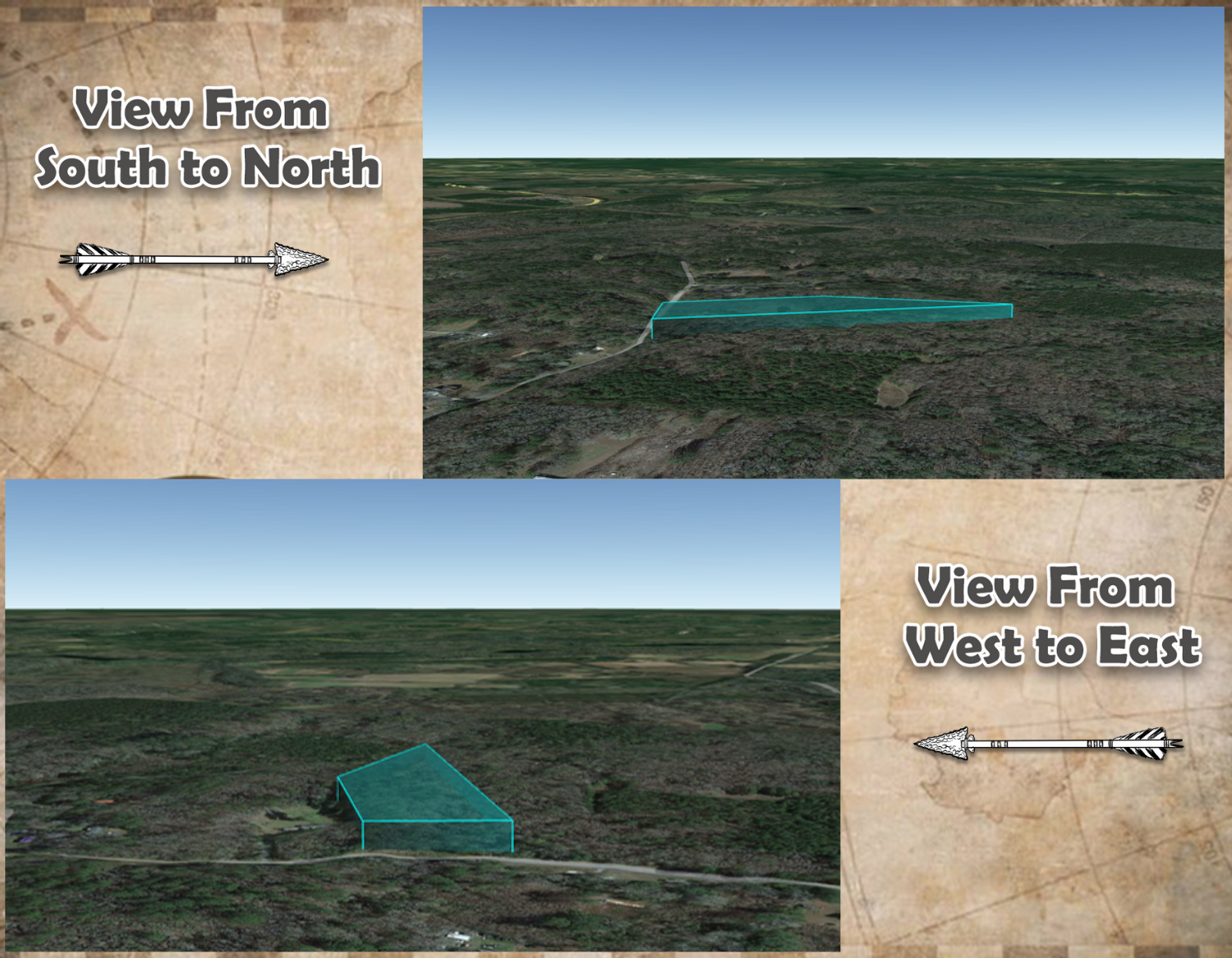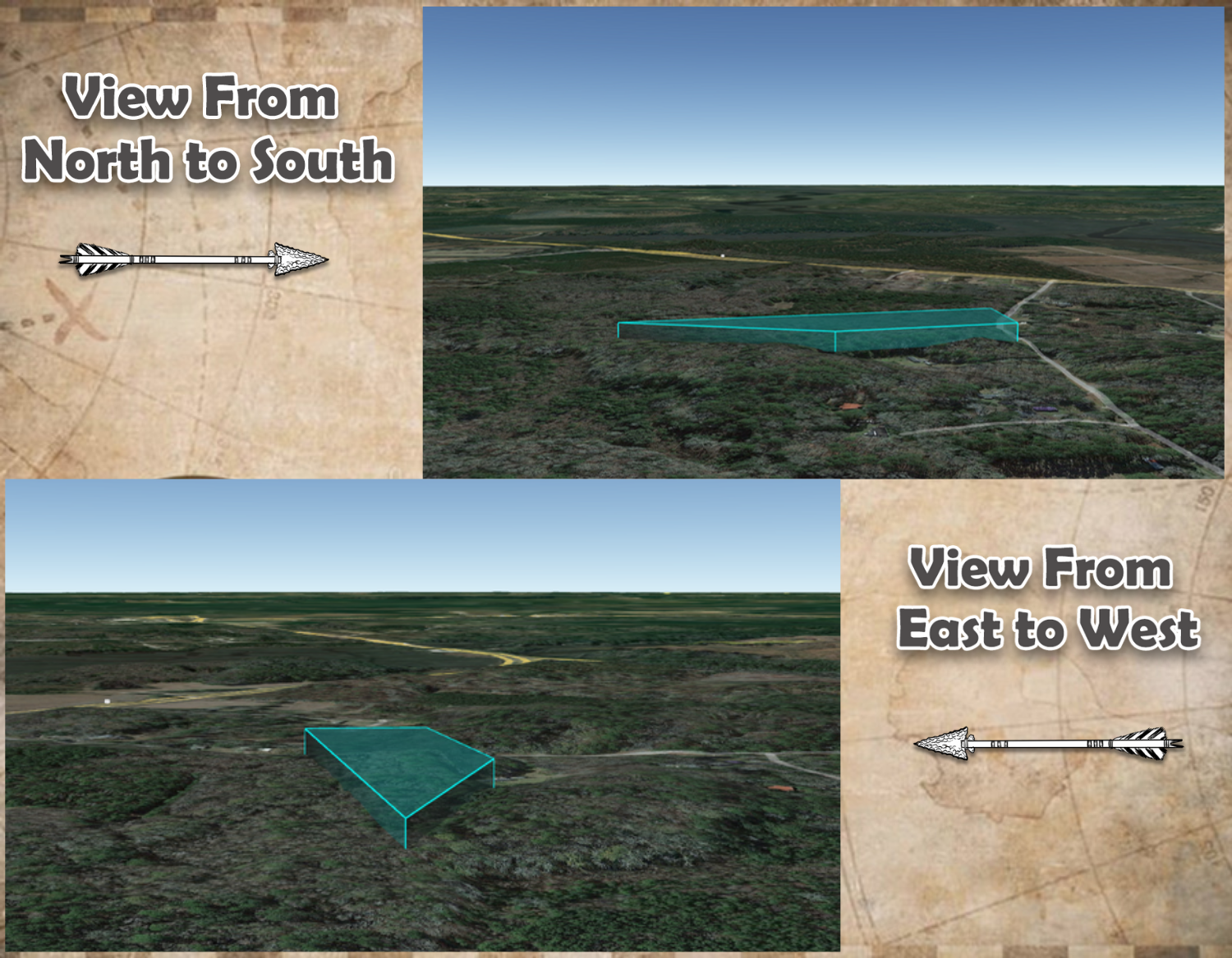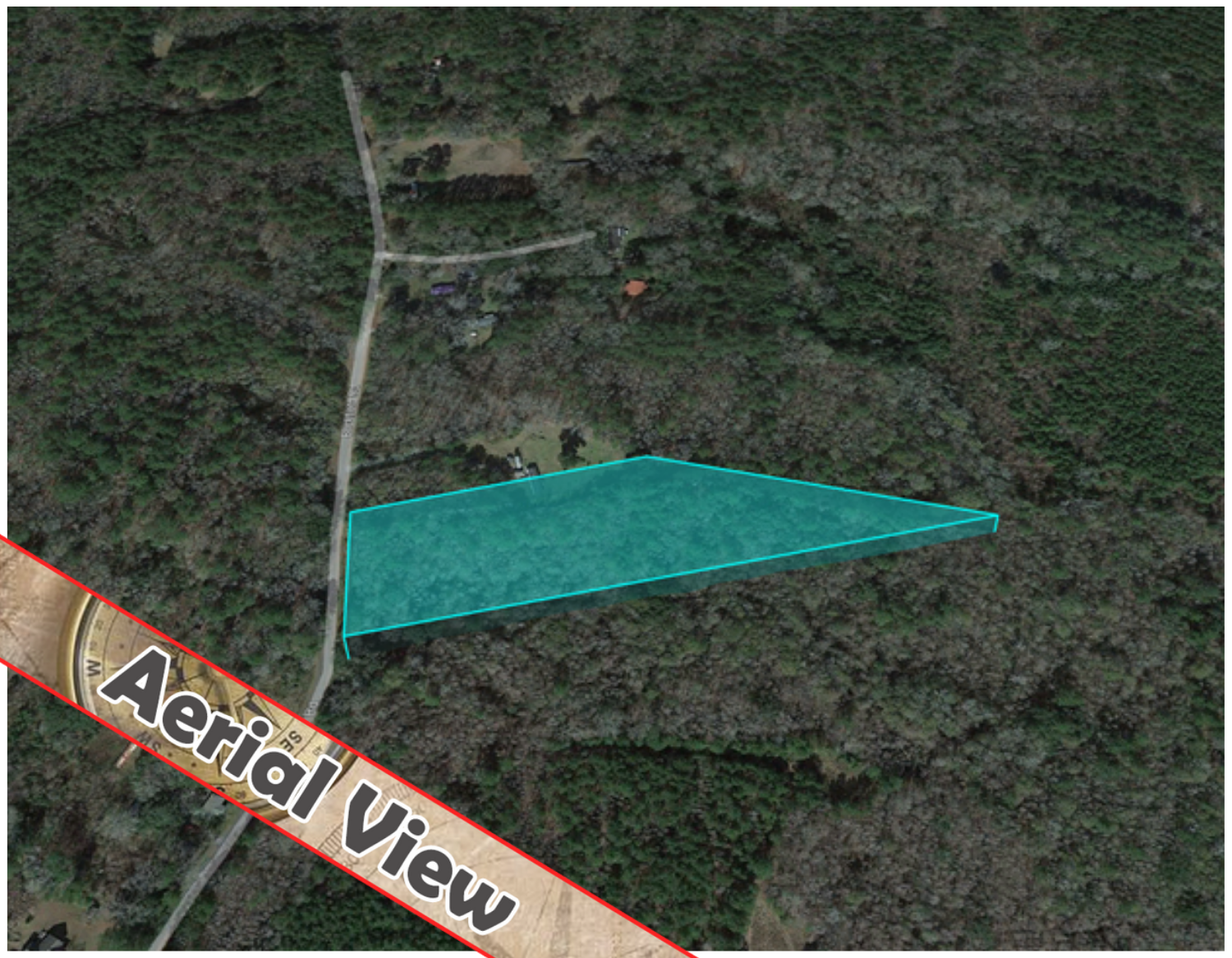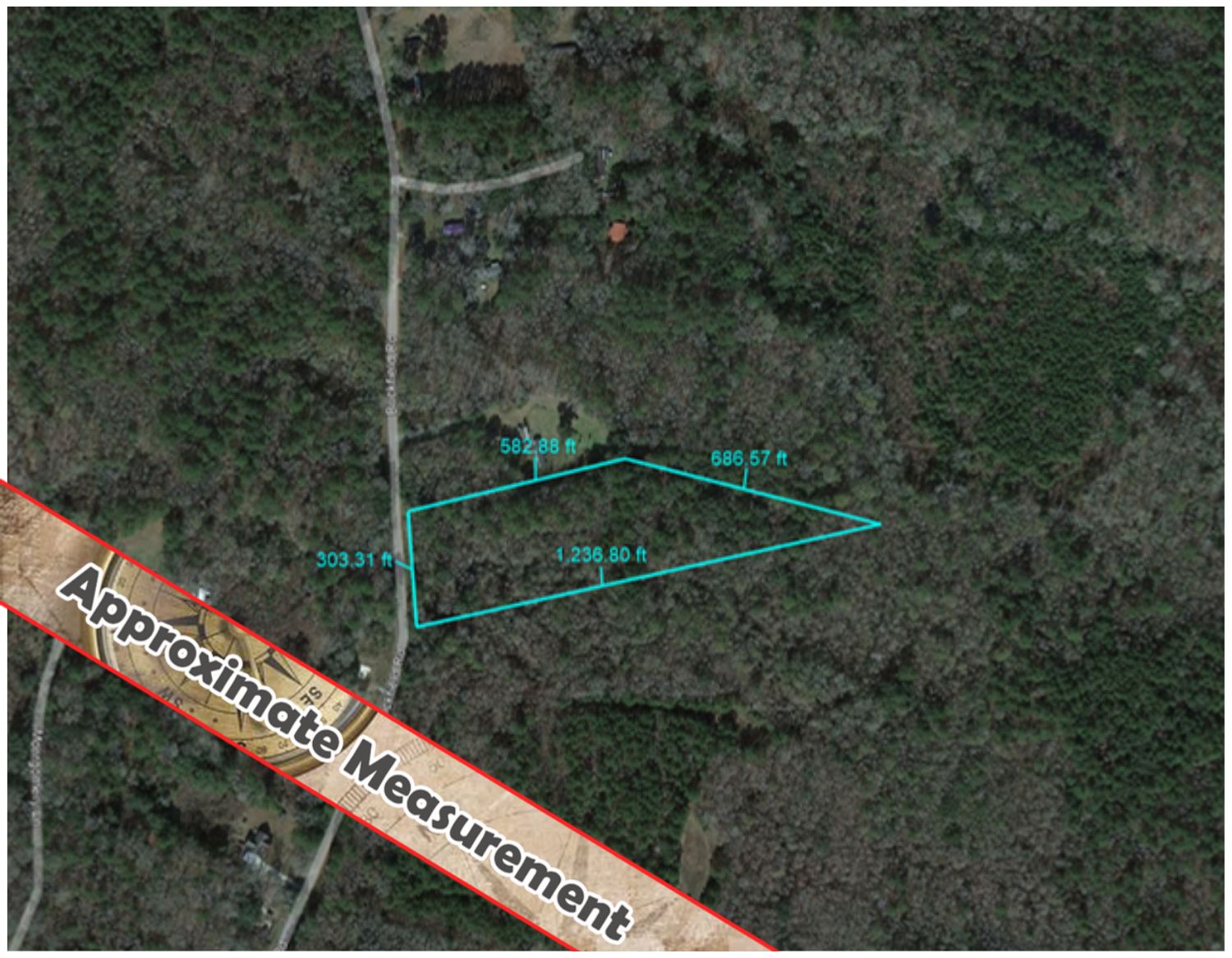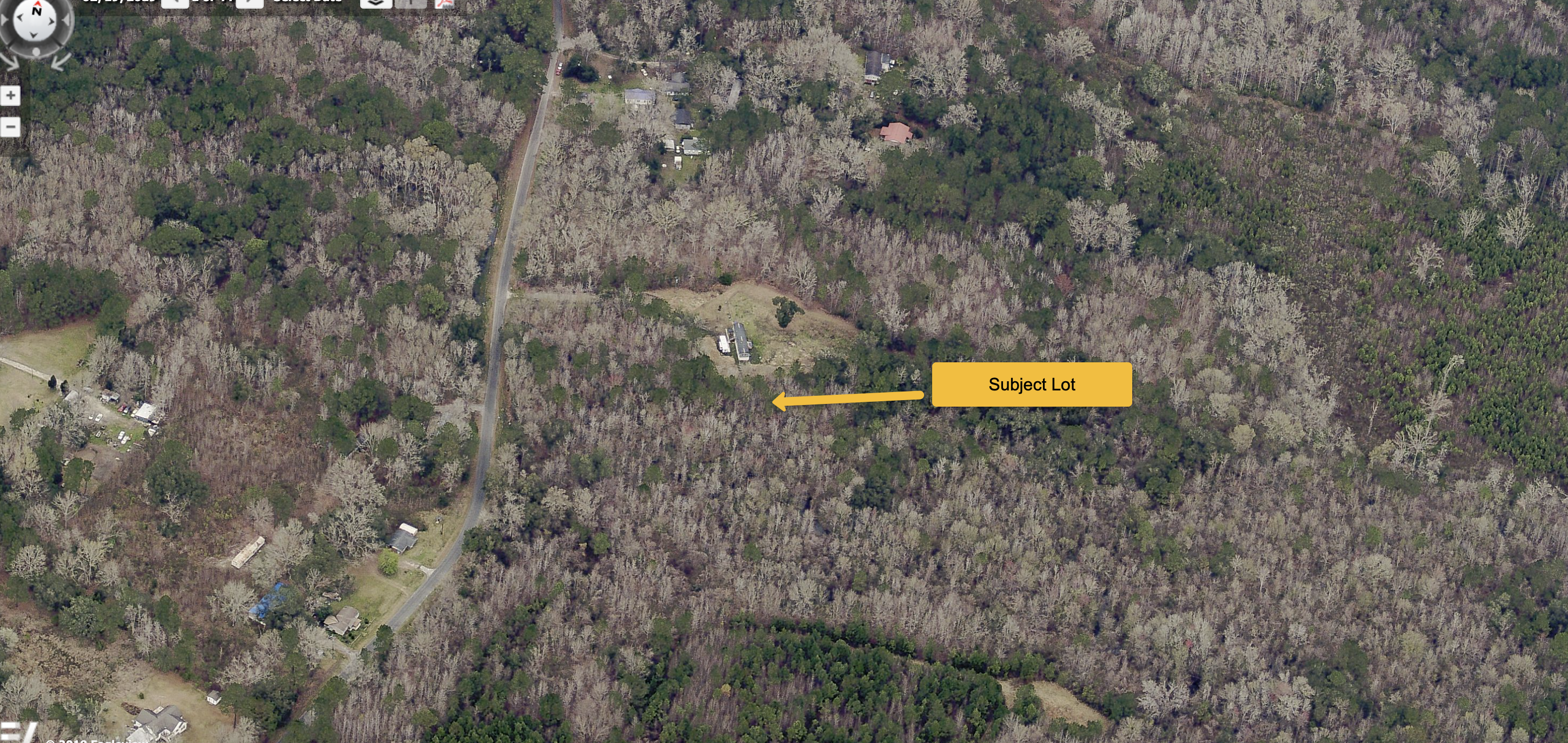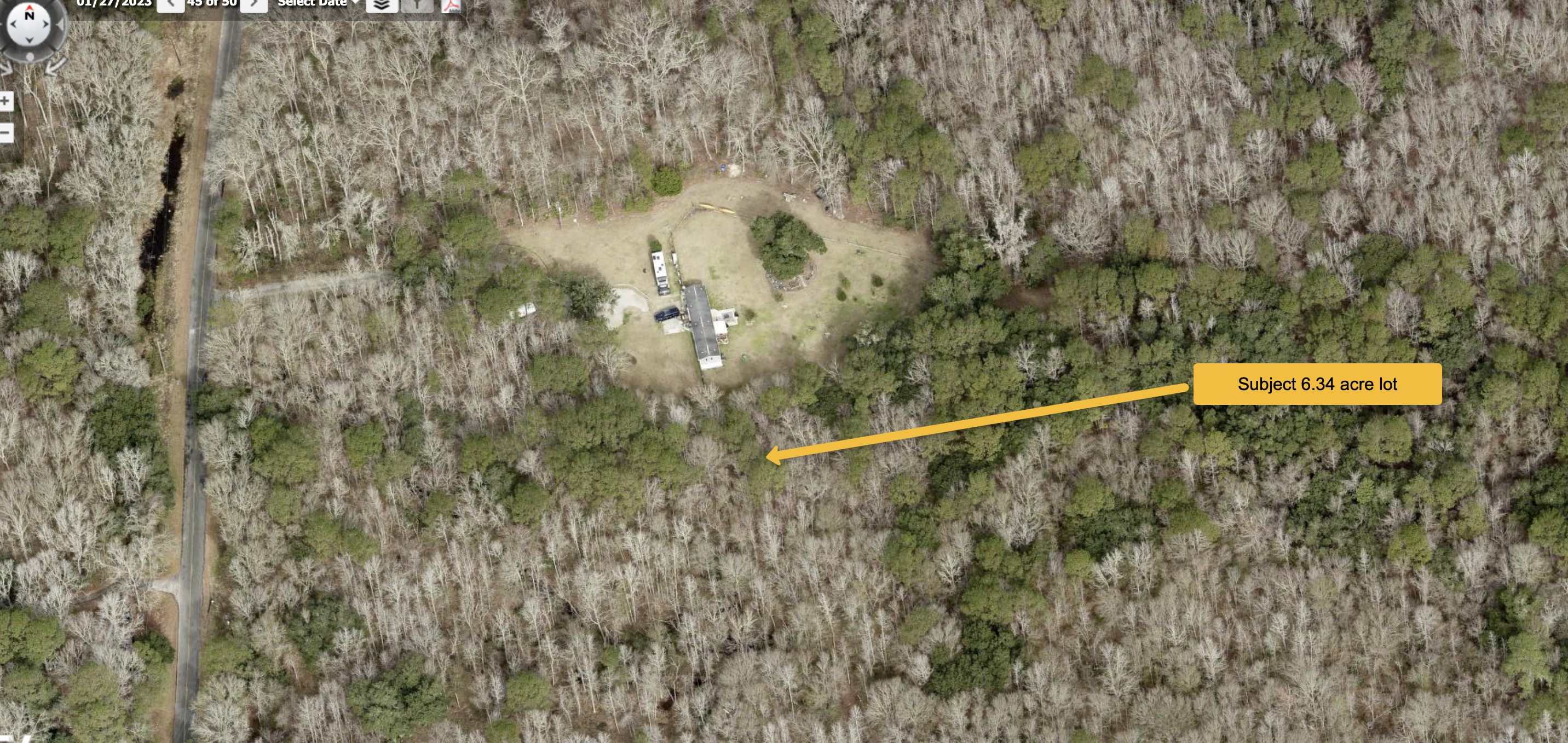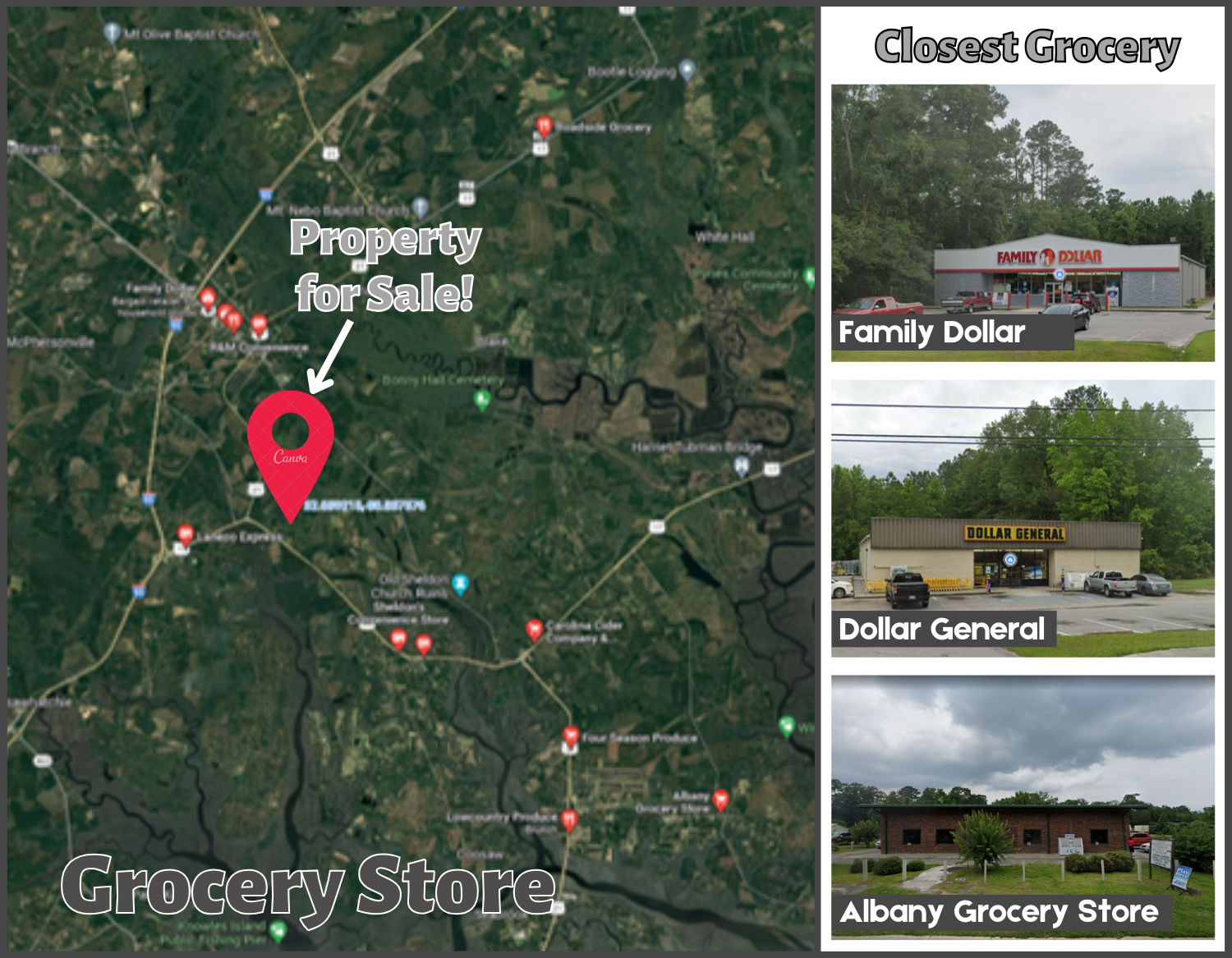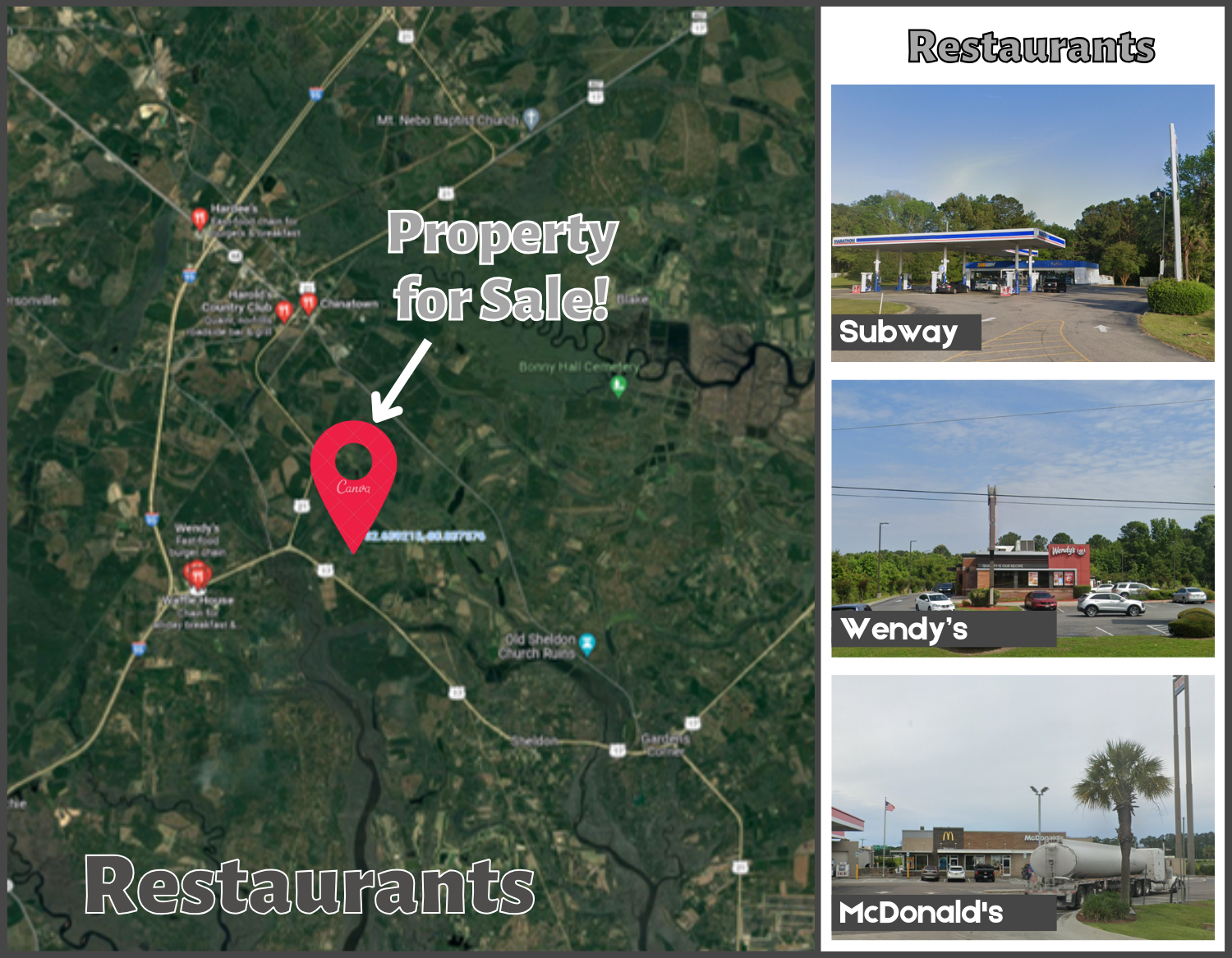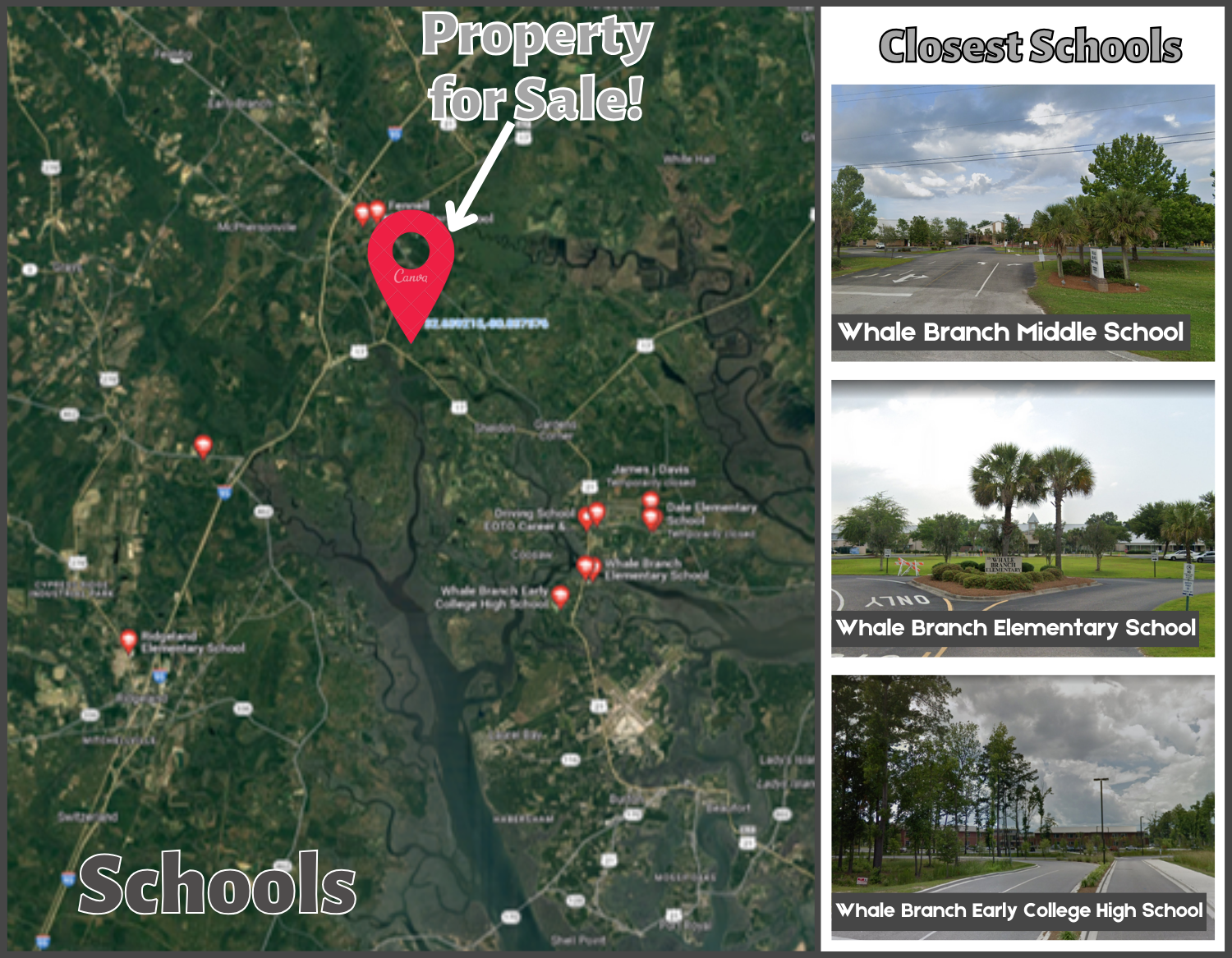 Map To Property
Property Address:
Similar properties in the area are listed or have been recently sold for around $89,512.
Buy this property today for just $29,900! (You save $59,612)
To purchase this property today call James at 702-268-9740 now!
Property Details
Status: Available
State: SC
County: Beaufort
Parcel Number: R700 012 000 0054 0000
Short Legal Description: PARCEL E POR OF DEVEAUX HILL PLANT PB50 P178
Annual Property Taxes: 428
Size (In Acres): 6.34
Road Access: Yes - Paved
Electricity: Yes
Zoning: Rural T2R
Improvements
I'm Interested In This Property